Should I Sell As-Is?
by James Brown As one of the most difficult decisions in real estate marketing, the idea of selling "as-is" (without making any repairs, renovations, o...
Creating Summer Buyer Attraction
by James Brown Summer is a great time to invest in outdoor upgrades and indoor options that make your home appealing to buyers. After months indoors, h...
Houston's launches "open streets" initiative to promote recreation and physical activity
by James Brown Houston will open White Oak, Westheimer and Washington/Market Square to bicyclists and pedestrians on the first Sundays in April, Ma...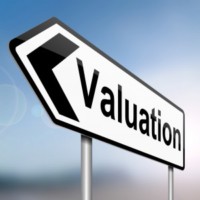 Appraisal vs. Assessment vs. Market Value, the second in a series on real estate terminology
by James Brown In the vocabulary of real estate, there are three terms that indicate a home's valuation: the Appraised Value, the Assessed Value and th...